"Talent Is No Longer The Only Thing You Need To

Have A Successful Career In the Music Industry!

Do You Have What It Takes?

Want To Know How You Can Build A Successful Career in The Music industry? Read On!
From the Desktop of: EL Hudson

Dear Aspiring Artist or Band Member,

Are you tired of depending on others for your success as an independent artist in the music industry? I would say, of course you are. Anyone who has spent any time in this industry knows that it's a rough journey. However, just like any uncharted journey a road map is needed to help you navigate to your destination successfully.

"The Indie Artist Industry EBook" is your road map to help you get started on the right track. It's a Do It Yourself guide for artists packed full of resources that are needed to get you where you want to be in your music career. We are not here to sell you false hopes and dreams. This eBook will not make you famous! This eBook may offer tons of information that you need to get you started, but it's just half the battle. The other half requires attitude, drive and sacrifice.

We decided to offer this information because we have noticed that there were tons of Artists out there with the talent and drive to succeed, but they may be lacking two important aspects, which are crucial to the success of their career, which is information and money. We could offer them the information and guidance, but some did not have a budget which would allow for our services.

This is why the "The Indie Artist Industry EBook" was produced. We wanted every person who aspired to have a career in the music industry to get the basic tools needed at a price, which is affordable to any budget. If you feel that you would still like to have more assistance with your career, you can always contact us at ERH Entertainment, and we will build a program that is specific to your professional needs.
"Indie Artist Industry EBook"
This guide reveals all you've ever wanted to know about how to make it in the music industry. It's packed full of tutorials and industry resources needed to kick start your career in the right direction.


A few things you'll discover in this guide include:

| | |
| --- | --- |
| | A complete tutorial on how to properly set up the business of being an independent artist or band in the music industry. |
| | A folder full of Entertainment Industry Contracts needed to keep your business as an independent artist safe and secure. - 92 to be exact! |
| | 109 Record Label and A&R contacts to help you get recognized in the Industry. |
| | 8 Music Industry Organizations that you must be affiliated with to be a success in the industry. |
| | 32 Booking Agent Contacts to get you started getting those gigs! |
| | 22 Promo/Marketing Contacts to help you get the exposure you need. |
| | 10 Distribution Websites to sell your music online and in stores around the world. |
| | 42 Well recognized Music Industry Networking websites which will allow you to interact and collaborate with other artists and industry professionals to gain more exposure. |
| | 63 Publisher/Reviewer Contacts who can help you spread the word about you, your band or your new release. |
| | 99 College and Internet Radio Station contacts to get your music played on, immediately. |
| | 57 Audio Blog websites to get the people talking! |
| | A complete step-by-step guide to Social Media Marketing to get you tons of fans! |
And much, much more!
---
See What Past Buyers Have To Say....
---
So far, all the guides and ebooks I've gotten my hands on have been very vague in giving you a step-by-step guide plus a wealth of industry contacts to get your career moving in the right direction. The closest that got to what I was expecting in a competitor cost $297!
With all the research, trial and error I went through I could charge you the same amount or more, however, I know how tough times are in today's economy and it is getting harder and harder everyday.
I want your trust and confidence in my product above all. That's why for a limited period, I am going to place this guide in your hands for the paltry sum of...


$24.95

I'm not going to slap you with any silly guru 'please buy me or else' message. The step-by-step, detailed methods inside this guide work. Period.
You have two options now:

Either continue doing things the way you are now, hope for change and wonder why you haven't advanced in your career
OR
Grab a guide which shows you the no BS, simple yet detailed method of becoming a successful independent artist within the music Industry.
And all you need to do right now is...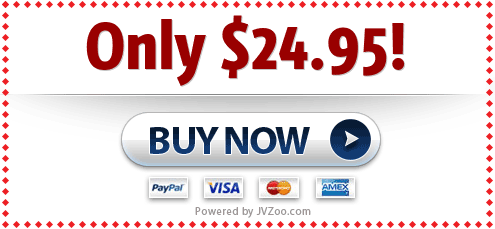 And you will be able to download the "Indie Artist Industry EBook" immediately and start your journey to becoming a successful independent artist in the Entertainment Industry.
Yours Sincerely,

EL Hudson
P.S This offer won't be around for ever...in fact the price is set to increase or the guide removed to make the content inside exclusive and unique! Click the above buy now button to order it while you can now!